Present & Discuss your Architectural design in virtual reality.
No matter where you are.
Guided virtual reality experiences for effective communication and decision making.
Watch Video
Multiple viewers at different locations can experience the same design in real time.
They'll see it the way you mean it, no matter where they are. ArqVR enables you to present your design immersively, and interact remotely with several participants at once, giving you the possibility to take your reviews to a whole new level.
Guide the experience, direct attention to where you want it, teleport your client anywhere. See what they see and help them see what you want to share.
Discuss your project immersed in it - with your team or client in real time regardless where they are. Record feedback, highlight and move objects, and leave interactive notes attached to them. Save time and get things done.
How it works
From a conceptual stage that enables you to assess the pros and cons of your design while you are still developing it, all the way to a completely finish space - and anything in between: ArqVR delivers you the level of execution and finishing that suits your project and your client's needs.
We develop your VR experience from drawings, BIM or 3D models you already have through five simple steps:
1
1
Send us your project
Share the drawings, BIM or 3D models you already have - we work with practically every file used in Architecture and Design.

2
2
Choose the devices
VR headset is required if you want an immersive experience but you can always share it on a desktop computer too.
Phone-based VR
You will be able to see 360º renders from any number of predefined points in your project.
Computer-based VR
With the latest laptops you can experience the real power of VR with full freedom of movement and interaction.
3
3
Choose the visual style
Sometimes you just need shapes and lights, but other times as close to reality as possible.
Conceptual
No matter in what stage your project is, we can help you to decide with conceptual virtual reality visualisation.
Photorealistic
Once you have the final version of your project we achieve the highest possible visual level in lighting, materials and small details.
4
4
Choose the level of interactivity
You can interact with your project by walking around anywhere, highlighting elements, leaving notes and recording the meeting.
| | Standard | Advanced |
| --- | --- | --- |
| Move freely anywhere | | |
| Remote presentation feature | | |
| Daylight control | | |
| Visualise different versions | | |
| Modify colours | | |
| Modify materials | | |
5
5
We deliver the project
We convert your design into a VR experience and you can freely download it from anywhere.
Virtual Reality
We will provide you with an interactive virtual reality experience that you can share with anyone.
Web
Sometimes, it's easier without a headset. That's why we offer you an online version which you can access from a browser anywhere.
Additional Items
There are more options if you need aditional visualizations
Renders
360° photos / videos
Tour video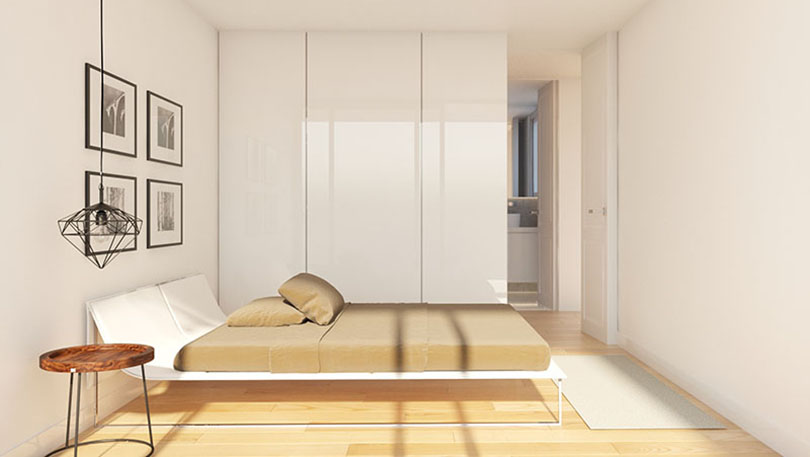 Virtual Reality (VR) is a stunning new technology with the ability to transport you into an interactive world where you can build, enhance or modify at will. Experienced through special "glasses", you're instantly transported into the space of your choice; walking, watching, listening, interacting and learning.

ArqVR creates immersive virtual reality experiences to bring your architectural projects to life and allows you to present them remotely. It enhances collaboration by enabling multiple users to remotely participate in review sessions. The result is better designs, shorter timelines, and more effective process.
"A sense of presence is something that only VR can bring to the market, an experience that gives you a really strong sense of presence somewhere else."
Shuhei Yoshida,
President of Sony Computer Entertainment.
Pricing
Tell us more about your project needs
and we will get back to you with a quote today.
Request a Quote